Melrose Mornings Launches April 28th!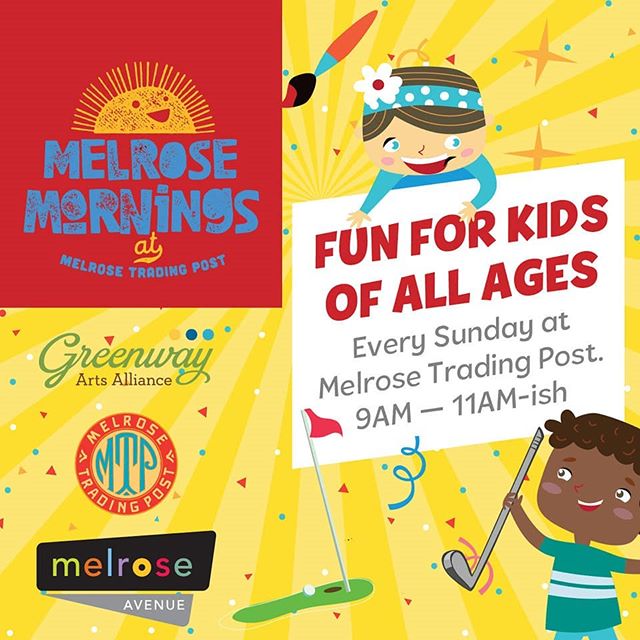 Melrose Mornings Launches April 28th!
Greenway Arts Allaince and the Melrose BID are making the mornings at the Melrose Trading Post into a family gathering place for our community.
Join in on the fun from 9AM to 11AM every Sunday at MTP!
MM is promptly followed by the Melrose Sunday Music Series, so stick around for awesome local and traveling bands. …
#melrosetradingpost #melrose #fairfax #fleamarket #losangeles #sundayinla #sundayfunday #peopleofmtp #dogsofmtp #melrosemornings #foodofmtp #musicofmtp #greenwayarts #melrosebid #melroseavela #melroseavenue
---
Comments are closed.